Challenge for the Course Making Your Store Unique
Styles course challenge
Proposal
Change the About Us page's rich-text block, associated with CSS style changes to achieve the following result: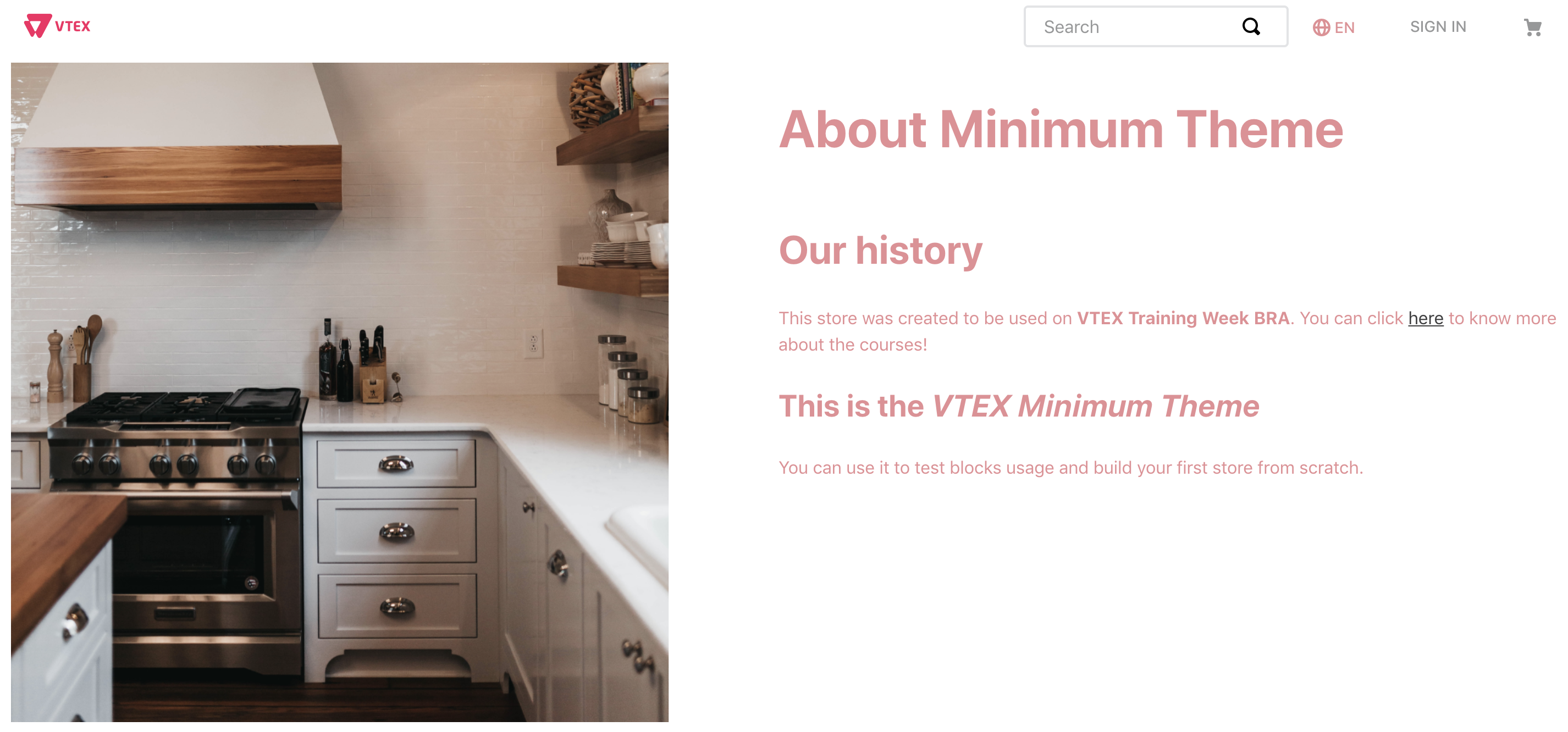 Note: The link must point to the homepage of the VTEX Developers portal.
---
Help us make this content better!
VTEX IO courses are open source. If you see something wrong, you can open a pull request!
Make a contribution
Updated about 2 years ago
---